'Identify This Killer': Cold Case Heats Up After Young Girl Is Brutally Beaten, Raped & Killed While On Her Way To School
A decades-old cold case in connection with a young girl brutally raped and killed will be getting another look.
As CrimeOnline previously reported, 14-year-old Nacole Smith took a wooded shortcut on Childress Drive in northwest Atlanta on June 7, 1995, which ultimately proved to be fatal. A killer lying in wait snatched the girl, then brutally raped her. Afterward, he shot her in the face, killing her.
Nacole was only a few days shy of graduating from the 8th grade at Ralph Bunche Middle School. She was on her way to school when she turned around for a project she left behind, and walked toward an apartment she shared with her mother and sister at the Deerfield Apartments. She unknowingly crossed paths with evil before she could make it back home.
Investigators began canvassing the area, looking for tips and evidence that would lead them to the killer. Although they felt the killer was still local, years passed by without a crack in the case.
This week, the Fulton County District Attorney's Office announced they'll be reopening the case, thanks in part to Atlanta CBS46 and the director of Cold Case Investigative Research Institute, Sheryl McCollum. New forensics testing will be done on items that were not previously tested.
CSI McCollum and CBS46 anchor Karyn Greer had worked on the case separately for years. While Greer began covering the story in 1995, McCollum started working on the case in 2006. Then, they combined forces with the creation of Crime Scene Atlanta (CSI) in 2019, a renowned podcast and true crime show that earned the pair an Emmy award.
"CSI Atlanta and the Fulton County DA's Office have teamed up to move this case forward! We use the latest technology to attempt to identify this killer," Greer told CrimeOnline.
In 2019, Greer, a veteran anchor and the recipient of six other Southeast Emmy Awards, worked alongside McCollum as they walked the crime scene and reached out to possible witnesses. It's a first-of-its-kind partnership for the station.
During CrimeCon 2021 in Austin, the pair presented Nacole's case to hundreds of attendees, hoping to spark a renewed interest in the public.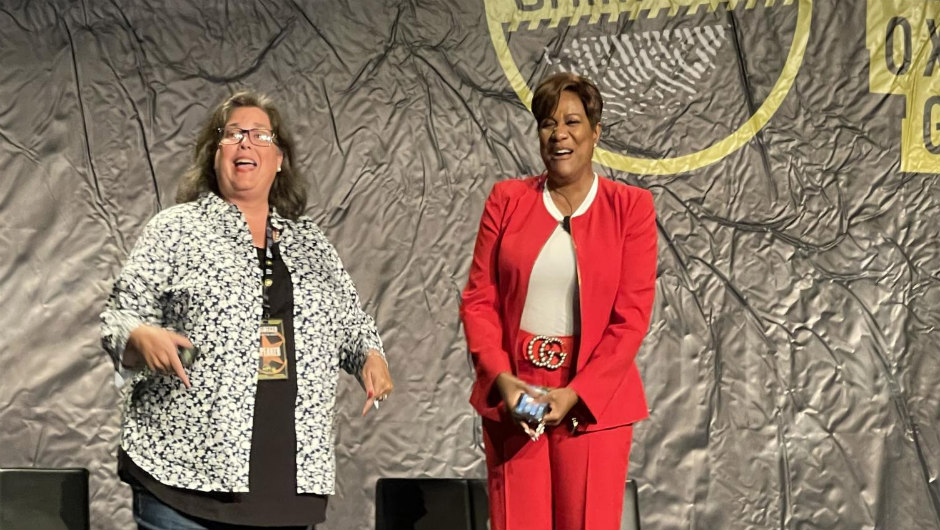 The Killer Strikes Again
In 2004, the rapist-killer struck again. He grabbed a 13-year-old off of Connally Drive in East Point, pulled her into nearby woods, and raped her. The victim made it out alive and worked with investigators to provide a description of the suspect.
DNA testing confirmed a link between both crimes.
At the time, the suspect was described as a black male with a medium complexion, in his late 20s to early 30s. He stands around 5-feet-10 inches tall and in 2004, may have weighed around 190 pounds. He had a gap in his front teeth and wore wearing gold-framed, round glasses.
Georgia Bureau of Investigation's forensic artist, Kelly Lawson, provided CBS46 with an up-to-date photo of what the suspect looks like today, marking the first time an enhanced photo has been released to the public since the 2004 attack.
The suspect is now in his late 40s or early 50s and could be balding.