Police Searching 'Uninhabited' Land And Coves For Missing Sarm Heslop: Report
Authorities in the U.S. Virgin Islands are reportedly searching inland areas for missing Sarm Heslop, believing that she won't be found in any water or–if no longer alive–washed ashore.
A reportedly "well-connected" source based in the Virgin Islands told the Daily Mail that U.S. Virgin Islands police are now searching for the missing British woman on land. The unidentified source said that investigators have abandoned the possibility that Heslop will be found in the water, as she disappeared three weeks ago.
"At this point the possibility of finding a body washed up on shore is considered highly unlikely. That window of possibility is gone," the source told the news outlet.
The Daily Mail report states that police "in the U.S. Virgin Islands have narrowed their search to a series of uninhabited islands and coves." All of the search areas appear to be within a short distance from the island of St. John, Heslop's last known location.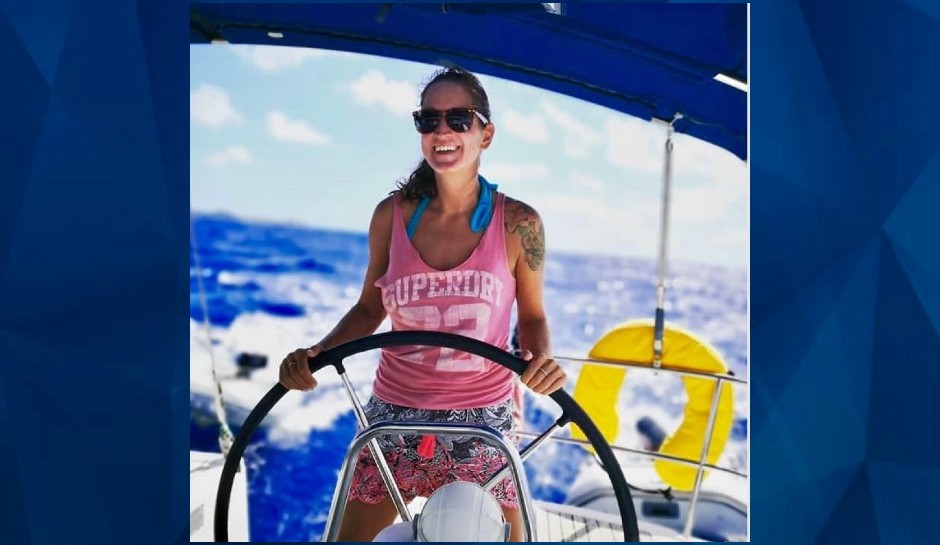 Heslop's boyfriend Ryan Bane reported her missing in the early morning hours of March 8. Heslop is a British citizen who had been spending time in the U.S. Virgin Islands since late 2019, and reportedly met Bane on Tinder in July 2020. A friend of Heslop's told CrimeOnline that Heslop had been living and working on Bane's catamaran, "Siren Song," since February. Bane runs a charter tour business and remains on the vessel as captain when it is rented. He told police that he and Heslop had gone to sleep on the boat sometime after 10 p.m. March 7, and that he discovered her missing when he was awoken at about 2 a.m. March 8 by the sound of the catamaran's anchor alarm.
Authorities have not named Bane a suspect in Heslop's disappearance, but have indicated that he has not been cooperative with the investigation. U.S. Virgin Islands police said that Bane would not grant them permission to search Siren Song. The U.S. Coast Guard, who performed a water search for Heslop on the afternoon of March 8, issued a citation to Bane for allegedly obstructing a search of the boat.
"The vessel operator [Bane] was cited for multiple violations, including failure to provide a certificate of documentation for the vessel, obstruction of a boarding, and safety equipment violations," the Public Affairs Officer of Coast Guard Sector San Juan, said in an email on Monday. "These citations have not been adjudicated and are therefore not final determinations of an administrative procedure."
Bane's attorney has not responded to a request for comment about the citation. A spokesperson for the U.S. Virgin Islands police was not immediately reachable for comment.