SEE IT: Florida Man Pulls Grandad's Severed Ears From His Pockets While Cops Search Him
Florida authorities released bodycam footage this week, in connection to a Lake City murder suspect accused of killing his grandfather.
As CrimeOnline previously reported, Kolby Allen Parker, 30, initially told Lake County Sheriff's deputies that he and his grandfather, Ronald Wells Sr., 77, were smoking marijuana at their home off of Lake Mack Drive on March 13, when they got into an argument. Parker claimed that the older man then came at him with a knife.
As investigators spoke with Parker, who was seated on the trunk of an LCSO pickup truck, he pulled two human ears from his pocket and said they belonged to his grandfather. Parker then attacked the deputies in an attempt to escape.
Investigators obtained a search warrant for the home and found a baseball bat that appeared to have bloodstains on it and a large butcher knife on the kitchen floor. They also found blood on the kitchen floor.
Confronted with further evidence, Parker reportedly confessed to bashing his grandfather in the head with the bat several times and repeatedly stabbing him with the butcher knife.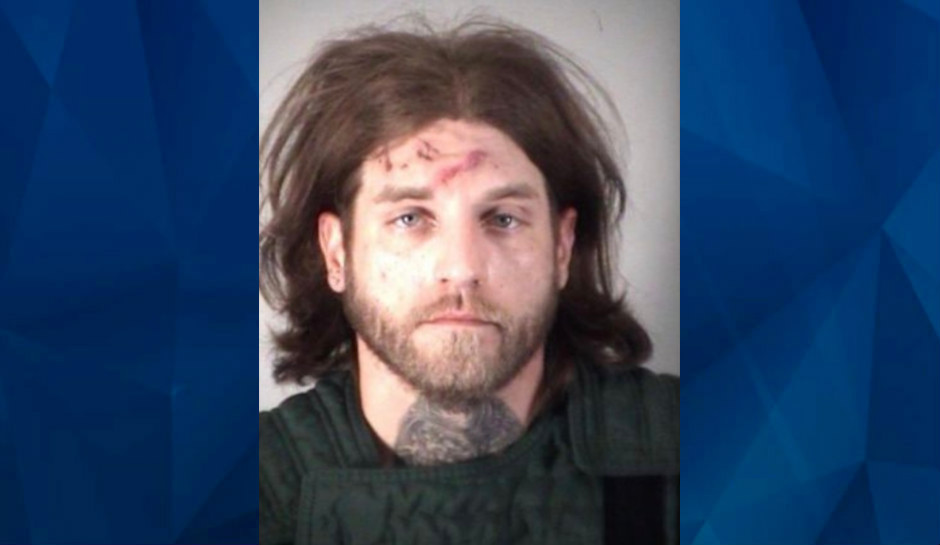 Authorities found Wells Sr. lying lifeless on the front porch at his residence, Orlando Sentinel reports. Sheriff's Office spokesman Lt. John Herrell said the victim had multiple stab wounds.
Parker later told investigators that he killed Wells Sr. because he "wanted his grandfather to be with his deceased grandmother."
The suspect is currently behind bars at the Lake County Jail without bond. He's been charged with second-degree murder, resisting with violence, and battery on a law enforcement officer.